The Baby Bundle Package is designed to ensure you get the most important images of your baby's first year and at an incredible price! Your child will grow so fast and those precious memories will be gone before you know it.  Make sure you capture those special stages in your child's life before they're just a memory.
The Baby plan includes 3 one hour sessions at age: 4 months, 8 months and 1 year. (These are approximate. We're flexible!)
It also includes an 10×20 composite of 3 portrait images – one from each of the sessions.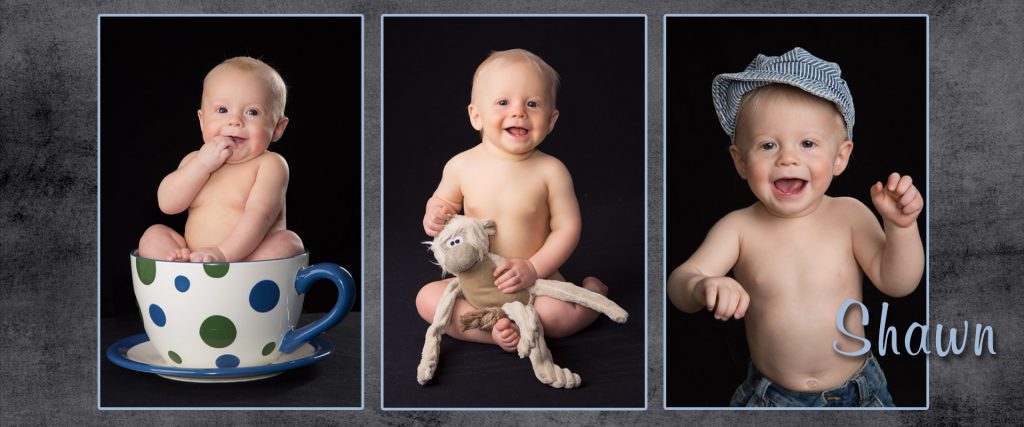 This package is only $179.(A $590 value)
Select the Contact Page for more information or to set up an appointment.