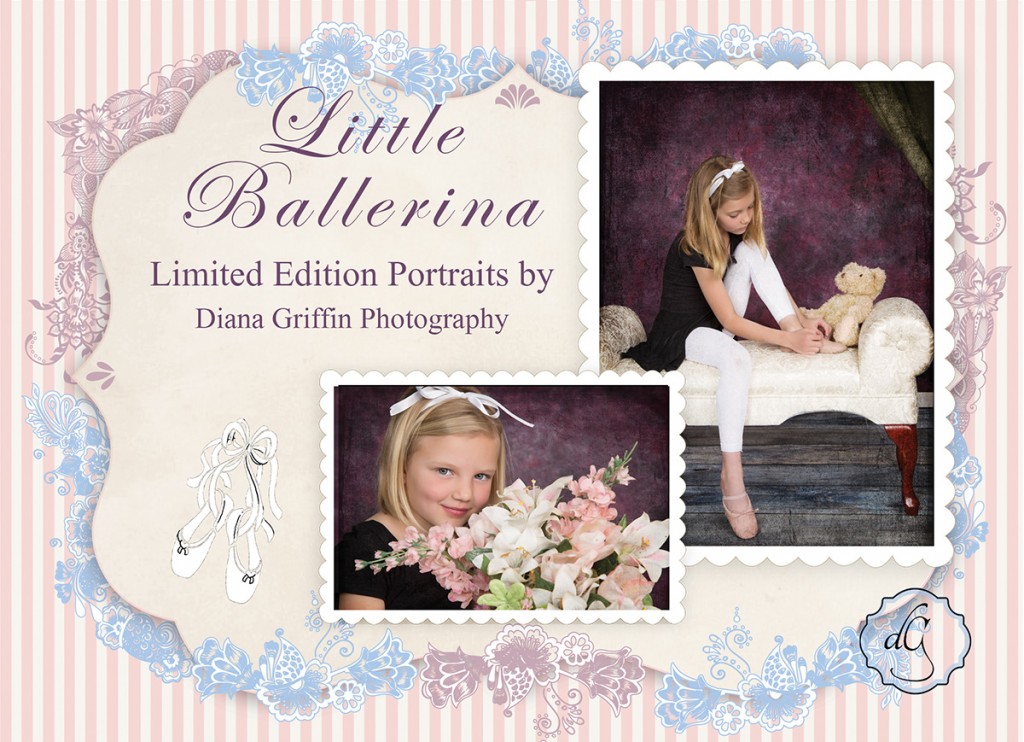 Little Ballerinas
Limited Edition Portrait sessions are back! The next edition is "Little Ballerinas" and will be offered on April 16th, 2016
You're going to love the memories we'll create!  Little Ballerina sessions are a tribute to girlhood with a classic set and ballet accessories. Silk flowers and teddy bear make a perfect finishing touch to these charming portraits. Create a lasting keepsake of your little girl, or bring a cousin or best friend along! Your child will have so much fun at the Little Ballerina session, and the portraits are sure to become treasured keepsakes for many years to come. These sessions are only available for 1 day in April so plan ahead! You want to remember this time in your child's life and what better way to do it than with fun and unique portraits!
Limited Edition pricing will be in effect with a session fee of only $45 and packages starting at $85.
20 minute sessions throughout the day:
Saturday, April 16th, 2016
To join in the fun contact me here. We'll schedule your session then.
Or call me at:
303.697.5642
Don't wait – sessions are limited so call soon.